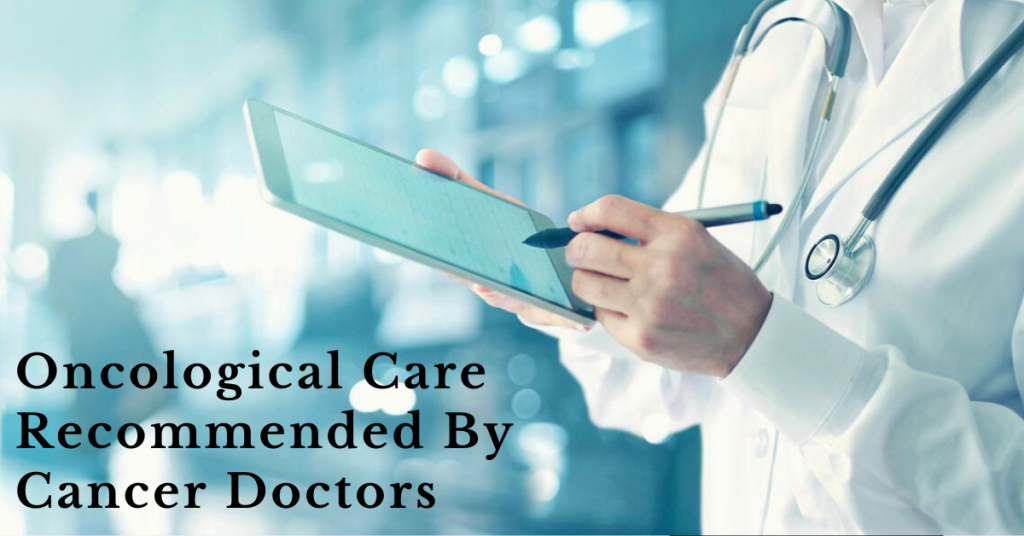 The inclusion of multiple treatment strategies has helped many patients to achieve favourable outcomes. The specialist of Medical Oncology in Siliguri ensures the right results making the proper use of cancer treatment. Depending on the type of cancer and the stage, a specific treatment is recommended to the patient. The type of oncological care has the specialty to care about different types of cancer. When you talk about the much-needed hope for cancer then, nothing becomes bigger than cancer treatment.

Table of Contents:

1. Oncological Care Recommended By Cancer Doctors

       What common types of treatment therapies are used
    Surgery
    Chemotherapy
    Radiation Therapy
    Immunotherapy
    Targeted Therapy

2.Conclusion

Oncological Care Recommended By Cancer Doctors
What common types of treatment therapies are used?
Surgery

A surgical operation is a relevant thing to diagnose and treat cancer. The doctor carries out a biopsy to define the type of cancer you are having during diagnosis. Being the part of Medical Oncology in Siliguri, surgery is also done to know the stage of cancer. It is the treatment which is very effective if cancer has not spread throughout your body. This increases the success rate of removing or eliminating cancer from your body.

Chemotherapy

While performing the chemotherapy treatment, special and experimented drugs are used to treat your cancer. From solid tumors to hematologic malignancies, chemotherapy is applicable for all types of cancers. It is up the oncologist to give either one particular type of drug or the combinations of drugs to treat your cancer. The stage of cancer, your age and your health condition may vary the type of chemotherapy drug use.

Radiation Therapy

It is known as the effective cancer-treating process that destroys all the cancers cells present in your body. It is the treatment part of Medical Oncology in Siliguri in which high energy particles are used to damage the cancer cells. Radiation therapy also known as radiotherapy slows down the growth of cancer, cure cancer and also stop it from returning back.

Immunotherapy

The cancer disease might affect your immune system and the function of immunotherapy is to support your immune system. This treatment process marks the cancer cells and uses the immune system to find and destroy them. There are many types of immunotherapy and one of them will be used looking at your condition. Some of the most used immunotherapy are monoclonal antibodies, BCG treatment, adoptive cell transfer and treatment vaccines.

Targeted Therapy

The experts of Medical Oncology in Siliguri targets specific cancer cells as per this treatment process. The profile of cancer will be identified at the beginning to target the agent. Any new changes in the cancer cells are also analyzed by conducting this therapy. It is either proceeded by monoclonal antibodies or small molecule drugs.

The specialists of Medical Oncology in Siliguri have been giving there best to reduce the mortality rates and cure cancer. The cases of the cancer are different and the staging factor will also come into existence. This is why the right treatment at the right time is needed to battle with cancer disease.

Note: Dr Spatrashi Ghosh, a clinical oncologist in Siliguri assures to provide the best recovery treatment for cancer. Get the advanced medical aid for cancer because the hope is always there regardless of any stage of cancer.
---