ABOUT DR. SAPTARSHI GHOSH
Clinical Oncologist, Siliguri Nursing Home, Siliguri.
M.D. Radiation Oncology (Gold Medalist), MRCP (SCE-Medical Oncology), European Certified Medical Oncologist (ECMO), Fellow of UICC (Brussels, Belgium), PDCR, Neil Joseph Fellow & FHNO Fellow (Tata Memorial Hospital, Mumbai), Ex Fellow in Clinical Oncology (Tata Medical Centre, Kolkata)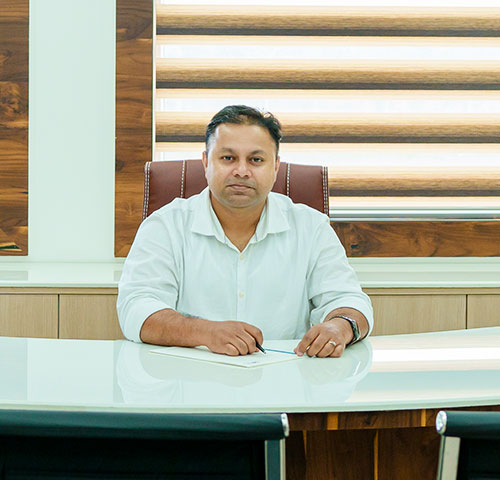 Dr. Saptarshi Ghosh completed his MBBS from B.P.Koirala Institue of Health Sciences, Dharan, Nepal. After that he completed his M.D. in Radiotherapy (Gold Medalist) from GSL Medical College, Andhra Pradesh. He completed his Neil Joseph Fellowship and Fellowship in Head & Neck Oncology (FHNO) from the highly esteemed Tata Memorial Hospital, Mumbai. He was awarded with the Young Radiation Oncology Fellowship in Mahatma Gandhi Cancer Hospital, Visakhapatnam. He successfully obtained the prestigious European Certification for Medical Oncology in 2016. He then completed the highly prestigious UICC (ICRETT) Fellowship from St. Luc Catholique University Hospital, Brussels, Belgium in Head & Neck Radiation Oncology in 2016. Following this, he worked as a Clinical Oncology Fellow in Tata Medical Center, Kolkata from 2017-18.
He also received the first prize in Poster presentation in the 1st Indian Cancer Congress, Delhi. He is the first or corresponding author of several PubMed enlisted articles. He is the reviewer of many acclaimed journals too.
He has keen interest in Head & Neck cancers, Breast cancers, GI malignancies, Lung cancers, Prostate cancers and Gynaecological cancers. He is adept in evidence based individual patient treatment protocol decision, modern Radiotherapy techniques and administering chemotherapy.